"So we tell others about Christ, warning everyone and teaching everyone with all the wisdom God has given us. We want to present them to God, perfect in their relationship to Christ. "  

(Colossians 1:28)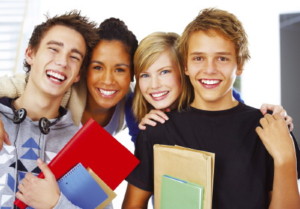 Confirmation is an opportunity, typically for teenagers and young adults, to say "Yes" to Jesus for themselves, to publicly take on the Baptismal Covenant as their own promise to God, to receive a fresh infilling of the Holy Spirit through the laying on of hands, and to be welcomed as an adult member of the faith community.  
Confirmation is an exciting step in our faith journey as Christians. It is a time for exploring and getting down to the basics of life and faith: What do I believe? What really matters in life?  Where does God fit into all of this?  What does it mean to be a follower of Jesus?  What is God's call on my life?
Confirmation preparation at Living Waters delves deeper into Scripture and worship, and what it means to grow into a stronger relationship with God through Christ.  Classes are upbeat and interactive and students are encouraged to develop a strong sense of friendship with their classmates and a deep sense of community with the parish and wider church.
Since the Sacrament of Confirmation can only be celebrated when the Bishop is present, it is only offered once a year.  If you are interested in having your child confirmed or would like information about adult confirmation, please contact our Lead Pastor, the Rev. Christopher Doering.