"As you therefore have received Christ Jesus the Lord, continue to live your lives in him, rooted and built up in him and established in the faith, just as you were taught, abounding in thanksgiving."  
(Colossians 2:6-7)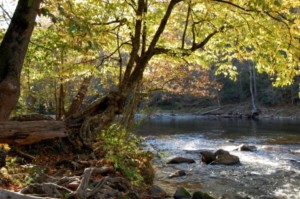 As followers of Jesus we are called to continually seek to grow in our faith and to meditate on, and study, God's Word.  Living Waters is not just a place to go — it's a place to grow — and we take discipleship and Christian education very seriously.  Living Waters offers a variety of programs, courses, and experiential opportunities to help people GROW spiritually and deepen their faith by:
Getting closer to God
Renovating the heart
Overview of the faith
Working it out in the details of life
Discipleship opportunities at Living Waters include:
Life Groups
Small groups play an very important part in the discipleship ministry of the parish — providing an opportunity for regular and intentional connection, community, and spiritual transformation.  Weekly gatherings consisting of fellowship, prayer, and study are held in homes at a variety of different times throughout the week. A copy of our Life Group brochure is available here
Advent & Lenten Studies
During Advent and Lent individuals are encouraged to intentionally make a commitment to personal spiritual growth and study.  Advent and Lenten programs are designed to help people engage with Scripture and the things of faith, as they prepare to celebrate Christmas and Easter.
Marriage and Parenting Courses
We take family life seriously at Living Waters and believe that one of the best gifts parents can give their children is a strong, healthy, and God-centred marriage.  Marriage and parenting courses are offered to support and encourage couples in the roles as husband and wife and as parents.
Sacramental Preparation
Education programs to prepare individuals for the sacraments of Marriage, Baptism, Confirmation, and sharing in the Eucharist are offered periodically throughout the year as part of our on-going growth and education in Christ.