The Rev. Canon Christopher Doering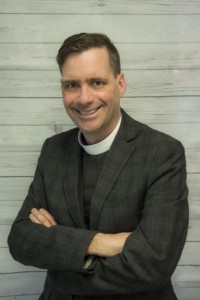 Lead Pastor & Rector
Chris is the Lead Pastor and Rector  at Living Waters. Chris holds an Honours Bachelor of Arts in English and History (1993); a Bachelor of Education – Concurrent (1994) from Queen's University, in Kingston; a Master's of Divinity from Wycliffe College, University of Toronto (1997), and a Leadership For Managers Certificate from St. Lawrence College (2008).
Chris served for 19 years in the Diocese of Ontario (Anglican Church of Canada), as Assistant Curate and Priest-in-Charge of St. George's Cathedral, Kingston (1997-2000); and as Rector of St. John's Portsmouth, Kingston (2000-2015).
After much prayer and discernment, Chris and his wife, Katy, felt called to leave the Anglican Church of Canada, and he relinquished his license to function as a priest  in June 2015. Chris was licensed as a priest in the Anglican Network in Canada by the Rt. Rev. Charlie Masters, Diocesan Bishop, in June 2015 and was appointed Lead Pastor & Rector of Living Waters Anglican Fellowship, a new church plant, in July 2015.  Living Waters held its first worship service on Sunday, August 2, 2015 at the Kingston House of Prayer.
Chris is a preacher and teacher. He has a passion for the Gospel and is committed to helping others encounter Jesus in real and meaningful ways, equipping them to live out their faith in their everyday lives. His message centers on the unconditional love, grace, and forgiveness of God, as witnessed in his own life; and he loves nothing more than to see people and congregations "transformed into the likeness of Jesus from one degree of glory to another."  (2 Cor 3:18).  In addition to his church responsibilities, Chris works as a Civilian Chaplain with the Canadian Armed Forces, serving the Canadian Forces School of Communication and Electronics at CFB Kingston. He also serves on ANiC Council, and the boards of the Kingston Christian School and Samaritan's Heart Ministries.
Chris has been married to his wife Kathy for 25 years and together, they have three incredible adult children – Jonah, Gracie, and Annie. In his spare time, Chris enjoys walking Chewie, the family dog; watching sci-fi movies; reading graphic novels; and is a self-proclaimed Star Wars and Star Trek geek.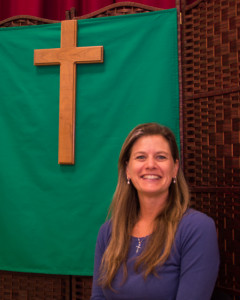 Kathy Doering
Associate Pastor
Kathy is an Associate Pastor at Living Waters, overseeing Young Adult and Children & Youth ministries. Kathy also heads up our Sunday morning Worship Team.  Kathy Holds an Honours Bachelors of Arts from Trent University (1993); a Bachelor of Education – Current from Trent/Queen's University (1994), and a Master's in Educational Counseling from the University of Ottawa (1995).  Kathy is also trained in Prayer Ministry.  In addition to her responsibilities at Living Waters, Kathy also works part-time at Geneva House, a student ministry at Queen's University, as a campus missionary.  Her favourite job of all, however, is being a wife to Chris and mom to 3 amazing kids and a new puppy.  Kathy is passionate about the Bible, Christian apologetics, leading worship, and seeing God heal and transform lives and families in practical and supernatural ways.  She also loves fitness, camping, and playing outside.