"'For this reason a man will leave his father and mother and be joined to his wife, and the two will become one flesh.' This is a great mystery, but it is an illustration of the way Christ and the church are one."
(Ephesians 5:31-32)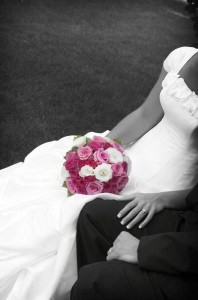 Welcome and congratulations! We are delighted that you're interested in making Living Waters a part of your wedding celebration, and we want to do everything possible to make sure that your wedding is a wonderful and memorable occasion. Even more importantly, we want to do all we can to help you build the strongest possible marriage as you begin your new life together. We hope this will be a time in which you come to know God's love in Jesus Christ, either for the first time, or in a deeper way.
At Living Waters we hold marriage in very high regard, and  believe that the institution of marriage is an amazing gift of God, and therefore, not lightly entered into.  Discernment, conversation, and much prayer is necessary for all those who feel called into Holy Matrimony.  The sacred union of husband and wife is a reflection of the way in which Christ is united to His church. With this in mind, we believe in the biblical definition of marriage: the union of one man and one woman to the exclusion of all others.
Like any journey of great significance, the road to your wedding day takes time. Practically speaking, you will want to plan in advance and allow 9-12 months for the following steps to unfold:
Start the Conversation — A great first step is to book an appointment to meet with our Lead Pastor, the Rev. Christopher Doering, and have a conversation about your Wedding. He looks forward to meeting you!
Find a Rhythm of Worship — Joining our church community for weekly worship will give you a clearer sense of whether you would like to be a part of our Living Waters family, strengthen and encourage your faith, and better equip you to live everyday life as someone learning how to follow Jesus. Our experience (and expectation), is that worshiping with us regularly for 3 months helps form a solid basis for the promises you will make on your Wedding day. Click here for more information about our Sunday morning worship.
Strengthen your Relationship — "Your wedding is one day – your marriage is a lifetime." A strong marriage makes for a strong family, and we want all couples to have the strongest possible marriage. To help you achieve this goal, we ask you to participate in a marriage preparation course.  The clergy can help you find an option that works best for you either at Living Waters or at another church.
You are required to obtain a Marriage Licence from the Province of Ontario, available through Kingston City Hall, which is valid for 90 days. Information on the requirements and process can be found here on the city's Marriage Services page.
Since Living Waters does not have a church building, weddings will have to be performed at an alternative location or in a church of another denomination.  We would be happy to help facilitate this for you.
As you plan your wedding, we are here to help in any way we can. After you have read these guidelines, we welcome your questions or comments. Once again – congratulations on your upcoming marriage!